Chinese Medicine Review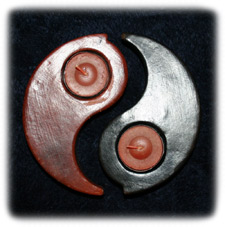 Comments Are Turned Off
Thanks to those few unscrupulous spammers, we've had to turn off comments to the posts/pages.  Some people throw all kinds of garbage into the comments section with back-links to what ever rip-off stuff they are trying to sell.  After receiving dozens of these worthless comments everyday we've gotten tired of reporting them to the search engines as spammers.  If anyone ever has any constructive comments to make, please don't hesitate to send us your message at our Contact page.  If you have something you'd like to share with others, let us know and perhaps we can post it here.

New Article posted on Feng Shui
We have just recently published an article taking a look at Feng Shui.  It's titled 5 Ways To Learn Feng Shui Basics and if you'd like to read the whole article, simply click on Feng Shui Basics.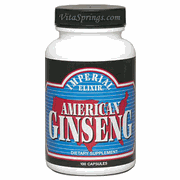 Ginseng and Chinese Medicine
In this article we have taken a look at Ginseng, both Asian and American, and how Chinese Medicine uses ginseng.  This is an in-depth discuss on the applications of ginseng and we'll also offer a resource for both more information and actually getting your hands on a great product.  To read the entire article, click Ginseng and Chinese Medicine.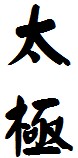 Article on Tai Chi Posted
We have recently posted a new article in which we take a look at Tai Chi.  Although not directly related to Traditional Chinese Medicine, it can be a very useful element when using Alternative Medicine for other applications.  To read our full article, click on Tai Chi.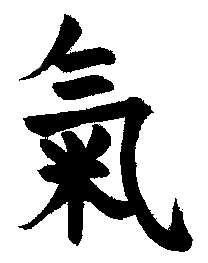 New Article on Qi posted.
Much of the application of Chinese Traditional Medicine is geared towards correcting something that is missing or wrong with a persons "Qi".  In this article, we take an in-depth look at Qi and how it is used in Chinese Medicine.  To read the article, click on Qi.
Article on Yin Yang Published
You've probably heard this term Yin Yang before.  In this article we discuss how yin and yang apply to the application and treatments used in Chinese Traditional Medicine.  To read our article, just click on Yin Yang.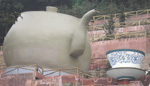 Just Added – An Article on Green Tea
In this article, we take a long look at the application of green tea for medicinal purposes.  To view this article, simply click on Chinese Green Tea.
Home for Chinese Medicine Review
I've created the Chinese Medicine Review Web site as a place to enlighten people on some of the aspects of Traditional Chinese Medicine.  You can find some of our personal information and experiences by having a look at our About page.
What we hope to accomplish here at Chinese Medicine Review is present a series of articles on Traditional Chinese Medicine.  We will be offering help, information, and maybe suggest a few products pertaining to Chinese Medicine.
Chinese Medicine Review and You
Since you are here, I am going to assume that you have a knowledge of, or are seeking to gain new knowledge about Traditional Chinese Medicine.  The whole topic of Alternative Medicine has been around in China and most of Asia for thousands of years.  And now in recent times, it is becoming of greater interest to the Western World.  I know that even though there are many resources for information about these ancient methods, they are sometimes very difficult to find and if you do find them, they may be difficult to properly understand.  Here at Chinese Medicine Review we will try to present articles and information that is clear and easy to understand.
Chinese Medicine Review – Articles
We have prepared, and are currently working on a series of articles about Alternative Medicine here at Chinese Medicine Review.  We will be adding  those articles as quickly as they are properly edited and invite you to come back regularly to read our recent additions.  To see what we've already published, you can click on an article from the drop-down menu at the Articles Page on the Chinese Medicine Review main menu.
Chinese Medicine Review
We already have plans for many articles to post over time.  Here are some of the articles we're getting finalized for publication.  Some of them are;
Chinese Medicine Review.  Here we take a look at Traditional Chinese Medicine in general and introduce a few of the methods that will be explained in greater detail in additional articles.
Chinese Herbal Remedies.  Ever been to China Town in a large city?  Ever walked past a shop that had this strange odor coming from it?  Then you've probably walked past a Chinese Herbal Remedies (medicine) shop!
Chinese Acupuncture.  You know this one.  It's where some one tells you about sticking needles into their body.  A very basic part of Chinese Medicine that may be the least understood in the Western World.
Chinese Acupressure.  If I had used the word "massage" you would have known what I'm talking about.  But this form of treatment goes far beyond the typical backrub that you may be thinking of.
Chinese Reflexology.  Similar to Chinese Acupressure, but this form of treatment specializes more on total body treatment from the feet.
We do have several other articles currently being edited and will be publishing them when ready.
Chinese Medicine Review – A Little Help
We're always searching for new information that can be used, however, I don't think I can find it all.  With that said, I come to my call for help.  If there is particular topic, something that you have knowledge of, please feel welcome to offer your help, information, or tell us about a product you'd like to recommend.  Please Contact us and let us know what help or what services you'd like to offer.  Also, any questions about this – just Contact me.
Chinese Medicine Review – Conclusion
As I've said, we will be presenting a series of articles on Traditional Chinese Medicine as we can get them edited and ready for publication.  Through our efforts, we'll try to continue bringing you the most information as possible.  And, don't forget to bookmark the Chinese Medicine Review so you'll find us easily next time!